The on-line store will close March 7th at 5pm.  Last day for shirt orders – February 7th.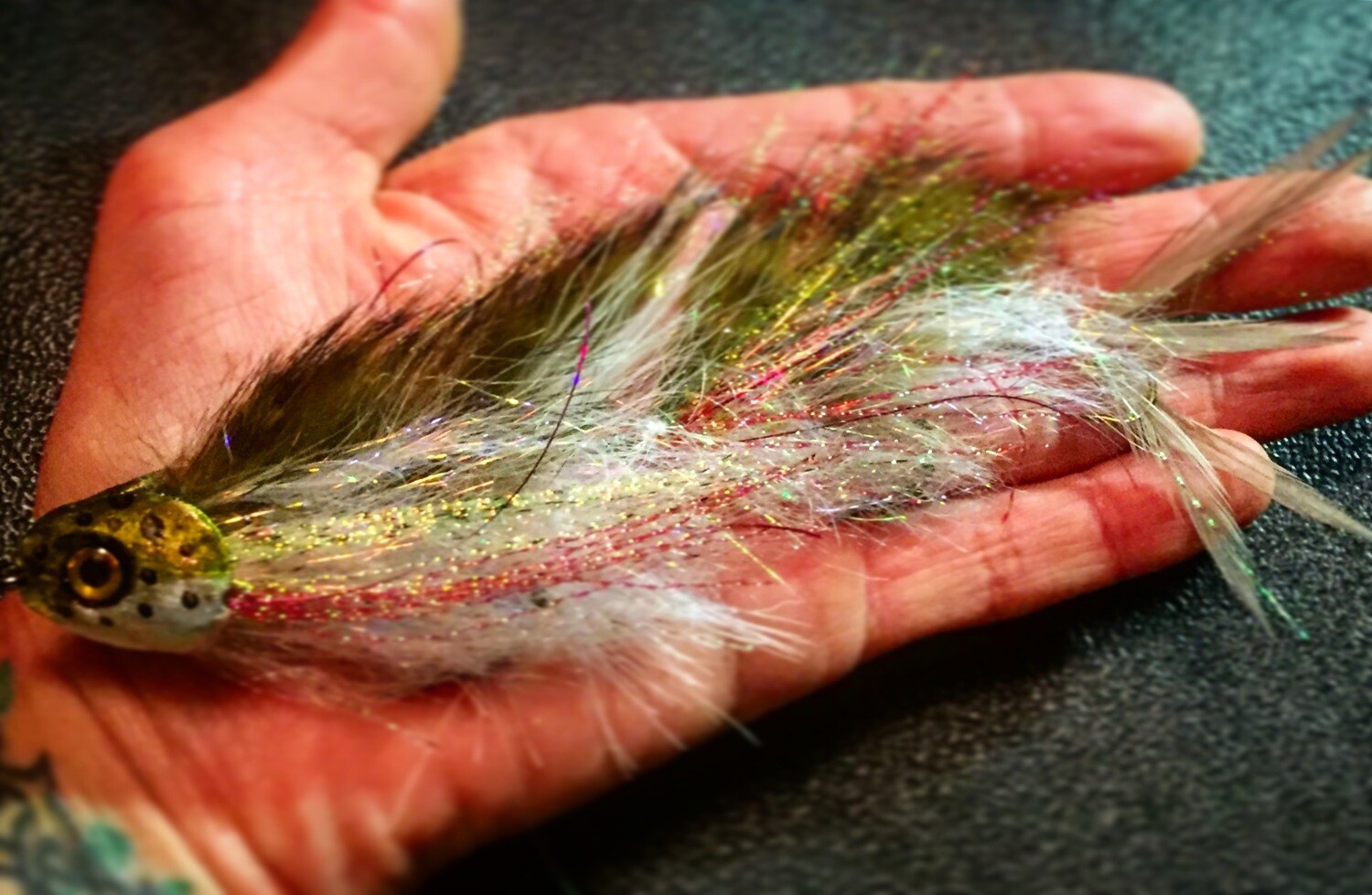 Juvenile Trout Articulated Streamer
SKU 122
Product Details
On this class we will be tying a realistic 6-8 inch articulated trout streamer. Everyone goes home with a trophy fly good for multiple species including Bass, Trout, Striper, and Pike. You will also leave with the knowledge of building, trimming, and using big, target streamers. You will need to provide your own vise and tools (Scissors, bodkin and bobbin).
Save this product for later